Buy with us and get a credit back
Crossover Realty supports our clients in many ways.
We offer a full menu of hospitality property care services and we offer a low 1% listing fee for sellers.
What about buyers?
Yes, we have a special deal for buyers too.
Our clients frequently ask us to assist them with the sale of their existing property and the purchase of a new one.
We credit back 1/6 of 3% brokerage fee.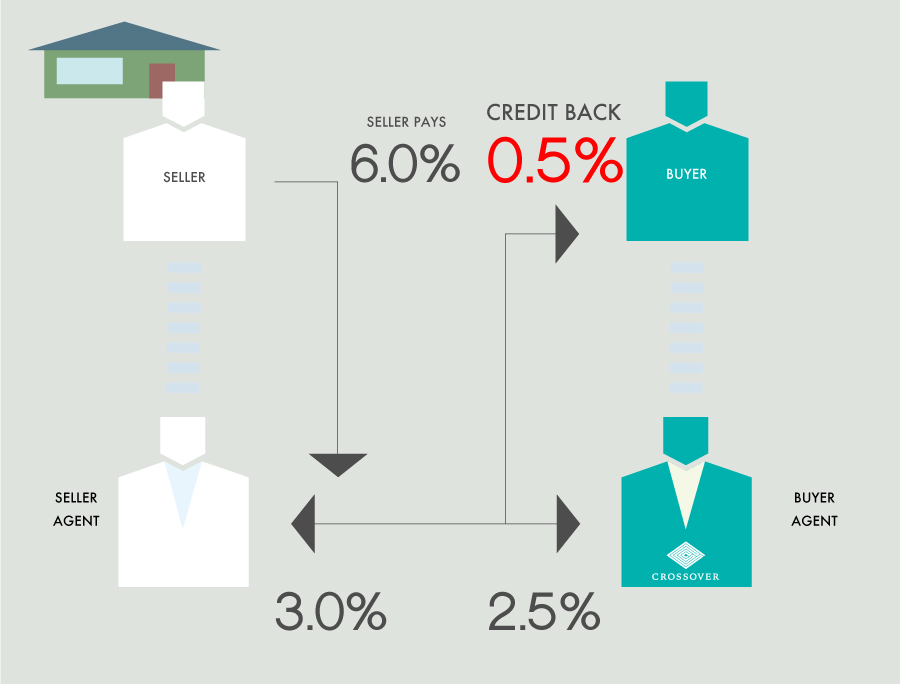 Receive a credit for all transactions with a commission of 3%.
If you purchase $ 1,000,000 property, 3% is $ 30,000.
Therefore, credit back to the buyer will be $ 5,000.
It pays to work with Crossover Realty!
Please do not hesitate to contact us for a consultation.